2018 Dates: May 29th - August 3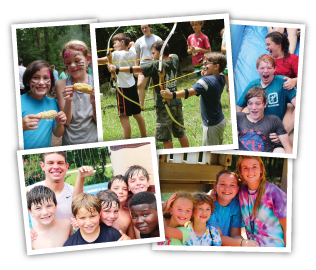 Camp is open... choose from some or all of the 10 one-week sessions. Our Day Camp Program is from 9am - 4pm, but if needed campers may join us from 7:30 am - 6pm.
Trinity Woods Summer Day Camp, located in Macon Georgia, is a Christian setting where kids, ages five to thirteen, can have summer fun where they enjoy it most ~ OUTSIDE! Trinity Woods Summer Day Camp is a Christian Camp and is a Christ Centered outdoor experience. Campers get to enjoy nature around our lovely 17 acre Trinity Woods and Trinity Creek.